This article is taken from my Guru Guide to Old iPads with Pay What You Can Pricing. This course bundle will show you how to make the most of that old iPad. Let's show them a little respect and call them legacy iPads. After all, they served us well at one time and, with what you'll learn in this course, could do so again! Here's a sample of the content. This is one of three methods I'll show you for finding and installing apps that will run on your legacy iPad.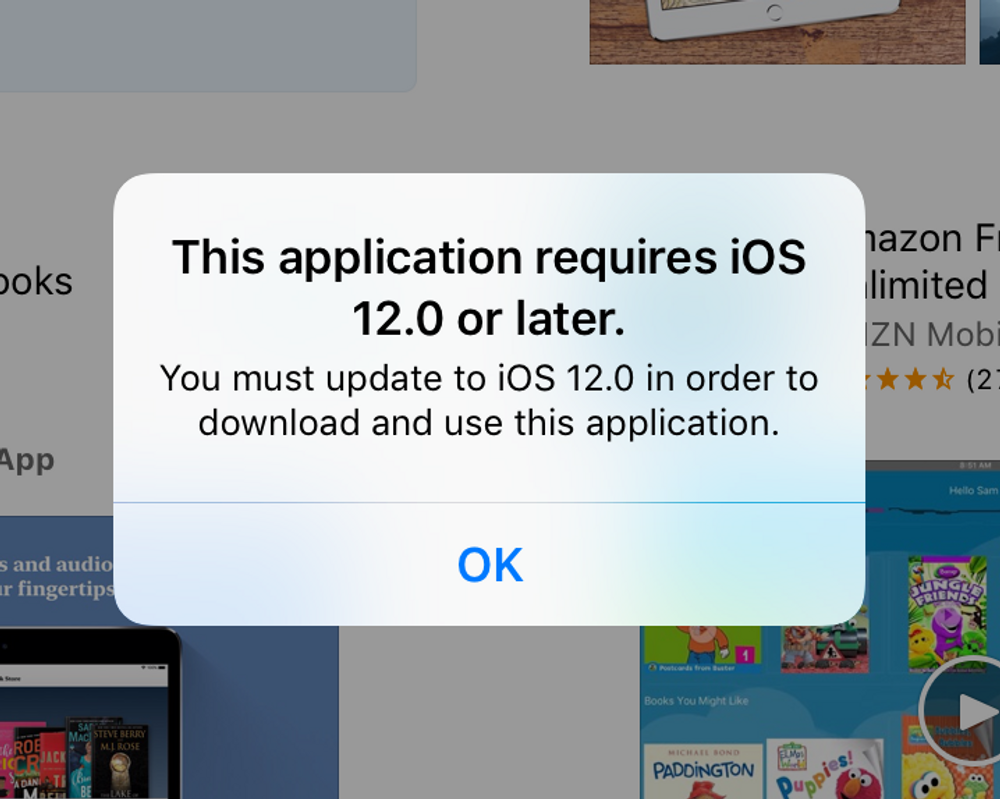 Apps you want may no longer work on a particular legacy iPad model. For example, the latest version of the app may require iOS 12, and your device's age means it's stuck on iOS 10 or earlier. Is there any way to install an old, compatible version of the app? Yes, there is. Here's one of the methods I show you inside the course.
Method One – You Owned the App Before
The App Store notices when you look for an app on a legacy iPad that can't run the latest app version. The App Store will offer to let you install an older version instead if it is available. This only works for apps you have already purchased or downloaded for free. That is, you have installed that app in the past on another device such as an iPad or iPhone using the same Apple ID. It doesn't matter if you had it on a different iPad or iPhone, as long as you used the same Apple ID account to install it. You can often download older, compatible versions of an app from your Purchased page in the App Store.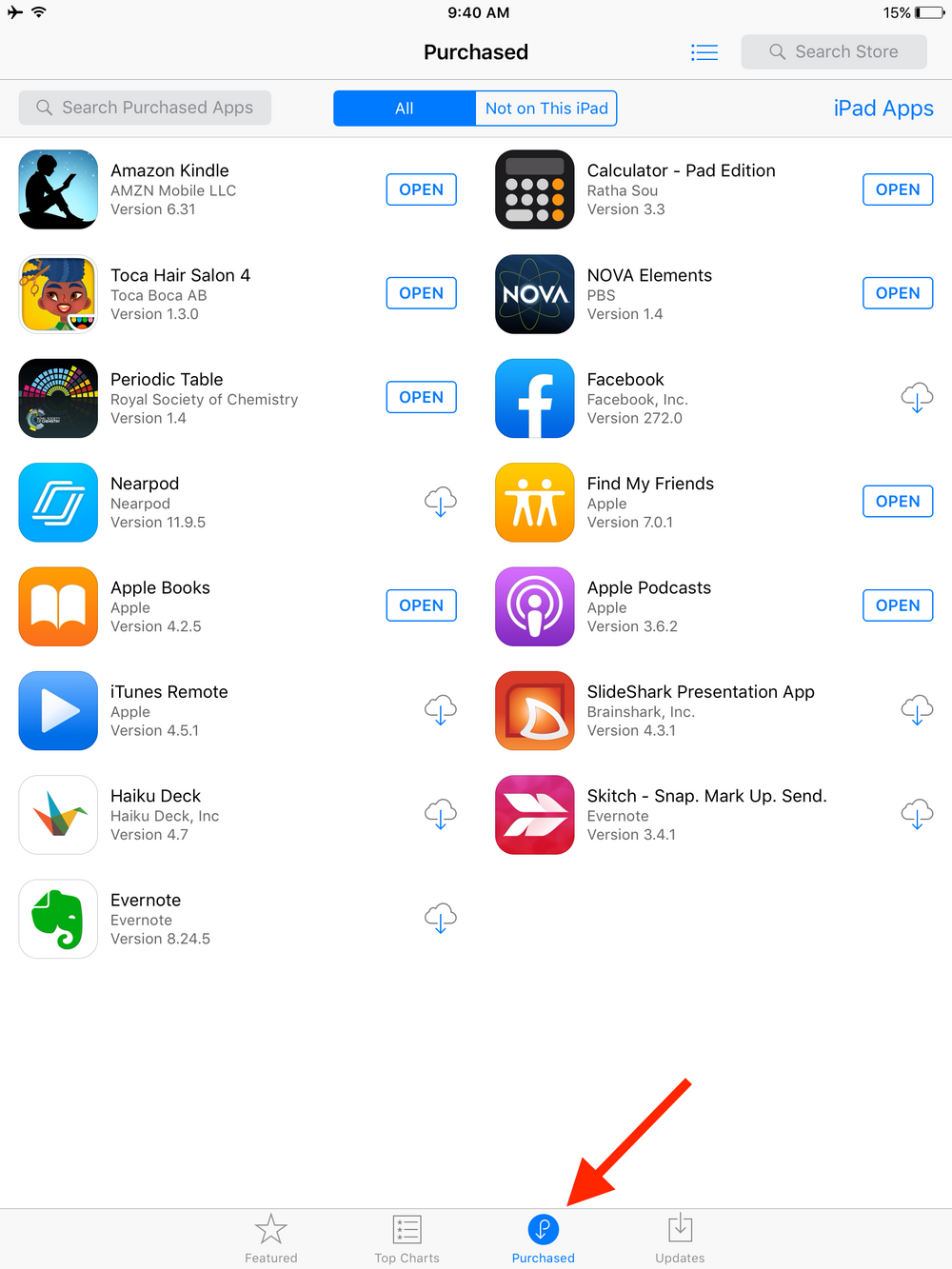 On the old iPad, find the app in the Purchased page on your App Store account. In this example we'll use the iTunes Remote app. When you re-download an app from here, developers often give you the option to download an older, compatible version of it. Go to the App Store on the old iPad. Look for Purchased on the bottom of the screen. Tap it to bring up a list of the apps you've purchased. On older iPads it may take several minutes for the Purchased screen to populate with your apps. So be patient. Wait until the complete list of your previously purchased apps is displayed, icons and all.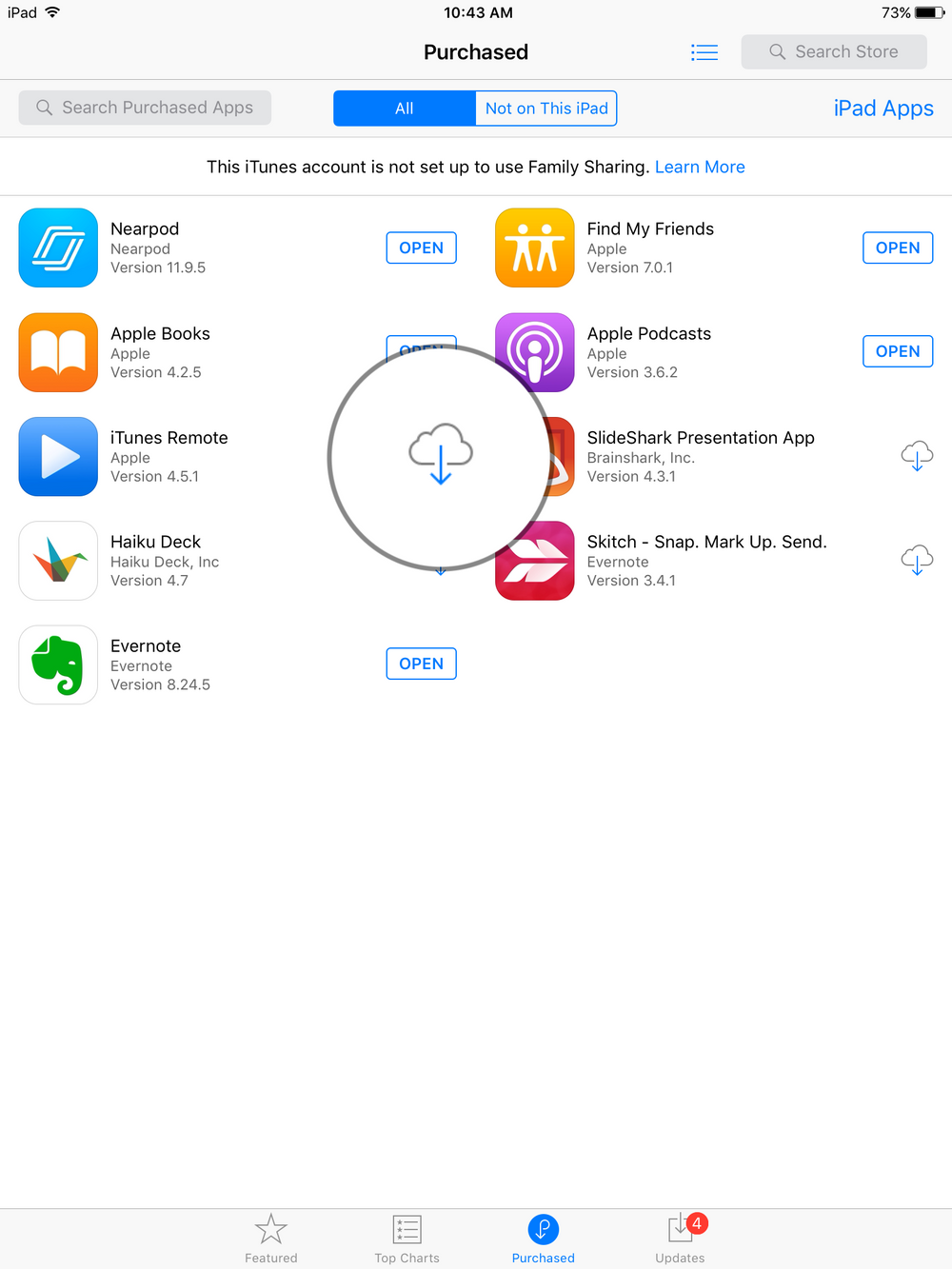 Find the app in your Purchased list that you want to install on the legacy iPad. You'll see a cloud icon (download) next to it. Tap the icon. You'll get the a pop-up alert telling you to download a compatible version. This may take a minute to two. Tap Download. Then wait (and smile) as a compatible version of the app is installed on that old iPad.